Who Else Wants to Know the SECRET to Attracting Men? I've Discovered An Attraction Switch So Powerful
It Can Transform Your Life in An Instant...
And Now I'm Ready to Share This Powerful 6-Step
Man Attraction System with You!
You're About to Discover How to Eliminate the Confusion of
How to Act Around Men, What To Say, How Soon You Should Say Yes....
All in a Fun, Simple, and Effortless Method
That Will Solve Your Man Problems Permanently!
IMAGINE ... Complete Relief from Shyness and Anxiety Around Men!
From: Amy Waterman
Date: December 01, 2021
Dear Friend,
Are you wondering why you're still playing the dating game? Imagine that you don't have to worry about dating anymore. You don't have to worry about where you'll meet the "perfect" man, how you'll attract him, or how you'll make your relationship last.
In fact, you don't have to worry ever again! Those dating games with all their accompanying heartbreaks and mistakes can be gone forever ... as soon as you learn what it takes to "make every man want you more...."
Building on the wild success of Marie Forleo's book Make Every Man Want You (Or Make Yours Want You More): How to Be So Damn Irresistible You'll Barely Keep from Dating Yourself! and my own How to Be Irresistible to Men system, I've joined forces with Marie to offer you Make Every Man Want You MORE...
...A course that answers the REAL questions that REAL women have about how to integrate love, dating, and commitment in their complicated, hectic, busy lives!
Look, you don't have time to "work" on yourself so that you can attract the right guy for you at some unspecified time in the future. You need results NOW.
And that's what makes Make Every Man Want You More! different.
I receive thousands of emails from women in all stages of life, and often all it takes to "wake them up" and start a chain reaction of amazing events happening in their life is...
...getting it.
That's right. Getting one simple, easy-to-understand concept that has the power to make tomorrow the day you feel what it's like to be irresistible.
Want to know what it is? Read on, and by the end of this Web Page, you'll find out the answer.
Get Your FREE 6 Day Course
+ Newsletter Series!
This Course Reveals Powerful Secrets to Attract Men Who're Ready to Emotionally Commit and Have Eyes for Only You - or Spice Up a Relationship You Already Have!
(A $27 Value - Yours FREE!)
After completing my free course, you'll..


Know exactly WHY some women are irresistibly attractive … even if they're not really pretty!
Discover WHO you are capable of being … no matter what limitations you think are holding you back!
Learn the basics of WHAT it takes to be the woman that men want to hold onto and never let go!
Find out WHEN you can start finding the man of your dreams!
Uncover WHERE your beliefs are actually harming your chances with men!
Understand HOW to develop that ineffable something that attracts everyone to you!
There's so much fantastic information in my mini-course that everyone is asking me how I can be giving this away for free! Let me tell you, even if you've read everything out there on relationships (like I have!), you'll STILL be astounded at these valuable insights.
Get my minicourse now (and some fantastic free bonuses ONLY for my newsletter subscribers) by signing up today!
You'll receive your first lesson within 5 minutes!

This is a private mailing list and will never be sold or given away for any reason. Believe me, I hate spam as much as you do! I also make it easy for you to unsubscribe at any time.
Here's Why You Need to Know How to Make Every Man Want You Even More!
You're successful in every other area of your life, so why shouldn't you be successful in dating?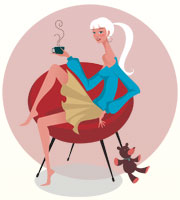 You are already an attractive woman. None of us can truly see ourselves through other people's eyes, and I can assure you that you are much more attractive than you believe you are.
Now, it's time to look at what is holding you back from being the irresistible woman you were meant to be.
Why do you feel like you need to learn how to attract men?
Do you feel too shy and timid to initiate a conversation with a man, let alone respond flirtatiously?
Do you think men aren't attracted to you, or aren't attracted to you in the way you'd like?
Have you been unable to meet any men that you're really into or would even consider the possibility of spending a lifetime with?
Do you feel like the modern dating world has passed you by ... and like you've been left completely flopping like a fish out of water?
Are you wondering if your time has almost run out to meet the right man to raise a family with ... before it's too late?
Do you get nervous and tense on dates, so that time seems to pass excruciatingly slow, and you just know he won't call back?
Do you memorize lists of Do's and Don'ts so that you won't make a mistake, only to find yourself paralyzed in fear of going to do something stupid?
Does growing old alone scare you?
If you said "yes" to any of the above, I've got wonderful news.
All it takes to make every man want you even more is to "see" what you're doing and why it's getting the results it is!
The Make Every Man Want You More Online Course features EXCLUSIVE cutting-edge attraction information presented by:

Marie Forleo, Author of "Make Every Man Want You"

Marie Forleo is the founder of MarieForleo.com. She has been coaching for over 7 years and is a founding member of Coachville and trained by Coach University. Her book Make Every Man Want You: How To Be So Damn Irresistible You'll Barely Keep From Dating Yourself! is now available online.

After graduating as Valedictorian of Seton Hall University with a bachelor's degree in business finance, she worked as trading assistant on the floor of the NYSE and for several years at Condé Nast Publications before launching her own personal coaching business. In addition to The Good Life, Marie is also an accomplished dancer/choreographer and health & fitness expert. She is a NIKE Sponsored Athlete and Master trainer and has worked with MTV, VH1, Prevention Magazine, Women's Health Magazine and Self Magazine, has appeared in countless dance fitness videos and leads classes at Crunch and NYU's Atlantic Theater Acting Company.

---

Amy Waterman, Author of "How to Be Irresistible to Men"

Amy Waterman is the online author of How To Be Irresistible To Men, Seduction Genie, and Save My Marriage Today!, all part of the 000Relationships Network. Her weekly dating and relationship advice reaches forty thousand women across the world, and she works with life coaches, clinical psychologists, and other online dating and relationships experts to craft each information-packed program in the 000Relationships Network.

With a master's degree in writing and extensive experience in cross-cultural relationships, Amy has distilled the complex process of searching for the perfect mate down to the universal theme of creating real love from the chaos of infatuation's end. With an understanding of how relationships evolve and the biological differences between the sexes, women can feel empowered to make better choices in their dating lives.
That instant of awareness can literally dissolve the old habits that have got you where you are today and are holding you back from irresistibly attracting every man you meet.
Look, if doing what you're already doing was working, you'd already have the results you want!
But clearly it isn't.
That's why you need a new perspective. You need a new way of looking at dating so that you can understand exactly where you've been tripping up ... and what you need to do so that every man you meet can't believe his luck at finding you.
That's where Make Every Man Want You More! comes in. It's four-and-a-half hours of lessons in audio and e-book formats, in which two leading dating and relationship experts discuss the core principles of being irresistible in a way that you've never heard before.
You'll discover:
"How to Be Irresistible Now!"
Do you think you need to do a lot of work on yourself before you can attract the right man? If so, you've got a wonderful surprise awaiting you! Master this single insight in order to become instantly and authentically irresistible ... without having to act like someone you're not!

"Essential Tools Every Modern Woman Needs in a Modern Dating World"

The dating world is changing so fast that following outdated rules will just leave you behind. Learn how to date in the 21st century and what sex, commitment, marriage, and dating after divorce or parenthood mean for you

today

!

"4 Keys to Creating Instant Attraction"

What do you do if you're having difficulty meeting men you're attracted to? What are the best ways to make sure you're communicating "single and available" to the

right

men? Find out the answers here!

"How to Authentically Get and Keep His Attention"
Do you feel like guys leave once they get to know the "real" you? Stop hiding behind lists of Do's and Don'ts and start authentically attracting men with these tips!

"6 No-Fail Topics to Talk About with Any Man"

If you run out of things to say, rely on these no-fail topics to get break the ice and get to know him better! Plus, find out how to be more flirtatious in your conversation and whether there are any "conversation no-nos" you should avoid.

"5 Deadly Dating Mistakes That Turn Men Off"


Worried that you might do something dumb to scare a man off forever? Find out what kind of mistakes really matter so that you can laugh away the mistakes that don't!

"Sex: To Wait or Not To Wait, What Sex Means to a Man, & 5 Secrets to Being Great in Bed"

The intimacy secrets no one ever told you! Find out exactly how sex affects your brain chemistry

and

your relationship. After listening to this section, your understanding of the role of sex will be never be the same!

"How to Keep a Good Thing Going: Relationship Secrets of Happy Couples"
Discover these 3 Communication Secrets that will help you get through rough spots in your relationship and come out the other end stronger than before. Also, you'll find out the single most important thing you can do for your man to distinguish yourself from every other woman he's been with.
And that's not all!
You'll also discover incredible tips to put an end to the stress and worry of not knowing what to say, how to act, or what to do around men you're attracted to ... without the hassle of memorizing endless Do's and Don'ts!
Make Every Man Want You MORE! just might turn everything you think you know about dating on its head ... and get you the success with men that you've always wanted.
In This Unprecedented 6-Part Course, You'll Also Learn:
| | |
| --- | --- |
| | Think you'll finally meet Mr. Right after you lose 10 pounds/start going to the gym/get a makeover/get Botox? Then you have to read this advice! You'll discover how to get out of your "head" and get into the moment, where miracles can happen! |
| | |
| | Here's how to erase your fears and insecurities about meeting and talking with men as if they never existed! Also, we tell you how to get over shyness with men by redirecting your attention to this very important thing. |
| | |
| | What to do if you can't let go of that "perfect" guy that you broke up with ... and what it means when you compare every new man to him! Plus, how to finally put that old relationship to rest by using the power of "reframing." |
| | |
| | Why you may feel like you're not "being yourself" when you follow dating advice ... and the instant way to switch on attraction without faking it! Plus, use this attraction switch to immediately "light up" any room! |
| | |
| | Afraid that showing a man you like him will scare him off? Here's how to find the perfect balance! Also, whether or not you should be a challenge ... and the difference between being "available" and being "desperate"! |
| | |
| | Have you been attracting the same kind of men over and over again? Here's a clue as to why that might be ... and a way to stop the cycle for good! |
| | |
| | Ever tried to impress a guy right off the bat and then worried that eventually he'd discover the real you? You need to know this! |
| | |
| | How to know whether a man is right for you without making him pass any silly, artificial "tests." You'll also learn what it means if you feel like you're too "picky" and can't find anyone that you seem to feel interested in - the answer will surprise you! |
| | |
| | Here's what to do if you're a divorced woman coming back into the dating pool after having "gotten out of practice." Plus, will being a single mother hinder your chances of meeting Mr. Right? Find out what our experts say! |
| | |
| | Does it seem to you like all the great guys are already taken? Disgusted to find out that every man you date ends up being immature, just wants sex, or is only interested in younger women? Find out how the Observer Effect can change the kinds of men showing up in your life, and start "seeing" the opportunities! |
| | |
| | Do your relationships keep ending after a few weeks or a few months? It might be because of this! Plus, we tell you how to attract a man who will commit! |
| | |
| | Worried that your love life isn't as exciting as it should be? Find out what's "normal" and exactly how much you should care! |
| | |
| | Do you think that online dating, speed dating, or matchmaking services are just for desperate lonely hearts? Here are a few facts that might change your mind! And don't miss these 5 tips to supercharge your online profile and exponentially multiply your responses! |
| | |
| | Think that a man will fall in love with you if only you're sexy enough? Here's how to move to the next level in attractiveness (and you don't have to have a perfect figure to do it!) Also, learn when having sex with a man is not appropriate ... the answer may surprise you! |
| | |
| | Does every guy you meet seem to want "just one thing"? Here's how to spot the "bad guys" before you waste your time and heart ... and start attracting quality men immediately! Plus, if you're worried that if you don't sleep with a guy on the first few dates, he won't be interested, we tell you what you should do and why! |
And You'll Discover These Amazing Tips:
Want to know how to make your interest in a man clearer? These flirting tips will break the ice and get him interested in a flash! Also, find out if you're the kind of person a man would naturally approach with this test!

Sick and tired of awkward silences? Stuck for what to talk about? Here's how to fill each date with animated conversation and keep him intrigued and interested! Plus, we give you an amazing tip to turn those silences into opportunities for a deeper connection. And if you're nervous that you'll say something stupid around men, try these tips to repair the damage and get the conversation flowing again!

Are you seeing a guy on and off, but really want to move things along further or just find out where it's going? We give you 3 tips on how to get more committed naturally, without having "The Talk"!

Feeling pressured by your family or peers? Here's a way to handle those awkward questions about why you're not married yet or why he hasn't proposed.

What physical intimacy means to a man, and why you can't afford to ignore it. You'll also learn what it takes to be great in bed, how to handle body issues, and how to "affair-proof" your relationship so that you can guarantee he won't stray

Has the sex dried up with your partner? Here's how to get your sex life back on track, with or without a "headache tonight"!

Communication is the key to successful relationships in every area of life, and we tell you how to improve your communication in your relationship so that conflicts and arguments never build up again!

Do you get annoyed that your partner always has to be "right"? Here's something you both should know! Plus, ask yourself, what does the "perfect" relationship look like? This analogy might make you laugh!

How you can address your man's deepest fear and reassure him that your relationship was made in heaven!
Are you getting excited yet? There's even more information in this course than can possibly be covered here ... and it will lead you through the tricky situations we ALL come up against in our dating lives!
Here's What More Women Are Saying About Their Advance Copies of Make Every Man Want You More:
"'Comparison kills, and expectations kill.' Those are the two most valuable lessons I learned, hearing what you guys had to say about these home truths really shook me up, because I hadn't realized how much I was sabotaging my own happiness I even sat down and had a serious talk with my soul, and decided to FORCE myself to stop having an 'agenda' and give what you guys talk about a go, just live in the moment and engage with my own life. I feel so much healthier! ...It really opened up my eyes to what I was doing to myself. Thank you both so so much!"
-Paula Sandsworthy, Arvin, CA

"This is just a quick note to explain to any skeptics out there that this is one course that actually does live up to the hype. Everything you've read (as long as it's positive) is 100% TRUE – my whole social life has been completely revitalized since really GETTING what Marie and Amy are talking about! I'm getting asked out on dates by men I'm actually attracted to, how weird is that? they don't run off after the first 2 or 3 dates they're actually still interested in getting to know me. This has never happened to me before!"
-Vivian Muriel, Phoenix, AZ

"I feel so privileged to get an advance copy of your course. I've been a fan of you and Marie since way back, but I still had never really got my feet back after the divorce. It really hits you a blow, like your somehow 'disqualified' from being in a relationship. But that bonus roundtable you did with Emily, wow, that just blew my socks off. If she's gone through all that, i can to. I'm not apologizing for myself anymore, it's 'just the facts' on my next date. It's a very freeing sensation!"
-Jean Cook, Baton Rouge, LA

"Well for the first time EVER I went out with this guy I liked and didn't feel like I had to pretend to be someone I'm not. Being myself feels a lot better, although a little scarier! I'm so used to being the sort of person I think they'll like, but when you think about it what's the point in dating someone if they don't like the 'real' you? I now know there's no point, so I've stopped doing it. And it feels great when guys actually like the real me. Thanks heaps to both of you!"
-Mary Bradley, Bolton, CT

"I've always had a problem with attracting the wrong sorts of guys, not men in general, just never the ones that I actually want. You're so right about how you start feeling the pressure to 'make do' to live up to everyone's expectations. I was even in a relationship with this guy I wasn't even attracted to just because I felt as though I must be too picky or something! No more, I'm starting to live life for me, and I'm starting to totally get what you say about the 'sea of available men' out there!"
-Lisa K., Bennington, VT

"I was one of those women you talk about who'd spend so much time and energy worrying about whether the other person found me funny or pretty or would want to see more of me that I hardly bothered thinking about whether I truly genuinely found THEM attractive. Yes, my priorities needed to be realigned, because the only guys who wanted to be with such a people-pleaser were the ones who took advantage of my being so giving. You're spot-on when you say the only person you can do anything about is yourself. And now this woman is going to start paying attention to those signals you talk about rather than on what I'm doing 'right' or 'wrong'!"
-Sarah York, Addison, WI
The Love Life You Dream of is Moments Away!
Do you remember what it was like when you were a little girl and playing dress-up? You may have made a bridal veil from an old curtain and twirled around the room, pretending you were walking down the aisle with the perfect man.
As we get older, that innocent hope and sense of possibility can seem further and further away. We start to wonder if we'll ever walk down the aisle with someone we truly love and who truly loves us.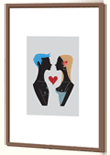 Make Every Man Want You More is the solution you've been looking for! Simply sit down and listen to the audio tracks. Before the end of the first lesson, you'll realize why the future you dream of isn't so far away at all.
By the end of the course, you'll already be living the kind of life you only imagined you could have. Simply by absorbing the concepts, you can be an entirely new you without having to do anything!
All those disappointments and heartbreaks you experienced in the past will feel like they never existed ... so that they never affect your enjoyment of new relationships again.
Imagine knowing that there's nothing standing in the way of you attracting any man you desire ... not your looks, not your age, not your weight, not your past ... imagine having the ability to turn on an instant attraction switch no matter where you are or who you're with ... and feeling that gut inner confidence that you can flirt with, chat up, and get closer to the attractive men you've always dreamed of.
What would it be worth to you to feel that way?
The cost of, say, whitening your teeth at the dentist?
The price of a weekend at a health spa?
Don't worry, because it's not $1000. It's not even $500. Make Every Man Want You More gives you results that you'll enjoy for the rest of your life for just $167!
Which would be worth more to you: buying yet more new clothes to try to look more attractive, trying yet another diet plan to get the body you think you need ... or discovering the secret attraction switch inside yourself that can make you radiate beauty and irresistibility?
It's really up to you. You can either keep trying to "fix" everything that you think is wrong with yourself, or you can experience the complete mind-blowing transformation guaranteed to you simply by listening to the Make Every Man Want You More course.
And it is 100% Guaranteed to Work!

Your Make Every Man Want You MORE! Purchase is fully covered by a personal, risk-free, No Questions Asked 8-Week 100% Money-Back GUARANTEE if you are not satisfied for any reason or if it doesn't live up to your expectations.
That's right! Take up to 56 days to examine and use our information, tips and techniques. Once you have used the strategies, I'm confident that you'll NEVER want to send it back!
Best of all, if you order now, you'll get 2 Bonus Audio Interviews with other GURUS of the dating world, including Emily McKay of Deserve What You Want and Ariel & Shya Kane of How to Create a Magical Relationship. See the details further down the page.
What If I've Never Ordered Something Online Before?
Even if you've never ordered something online before, I've made it so easy! Simply click the Order link further down the page, and you'll be taken to Clickbank, our SECURE online retailer. With Clickbank, your purchase bears the BBB reliability seal, so that you can purchase with confidence and security. Then you'll be taken straight to our private Members Area, where you can start listening to the audio tracks or reading through the course right away. No Shipping, No Waiting!
You can download the audio tracks to your computer to listen to them any time. Burn them to a CD or put them on your iPod to listen to in the car, in the gym, or wherever you want to feel inspired.
Plus, review the course material at any time with the official Make Every Man Want You More workbook. Download it, print it out, and work through the Irresistible Action Challenges, which will help you put this wisdom directly into practice!
So, to sum up, with every order, you get:
Over 4.5 HOURS of Instantly Downloadable Audio Lessons covering...

How to Be Irresistible Now
The Essential Tools Every Modern Woman Needs in a Modern Dating World
Keys to Creating Instant Attraction & How to Get and Keep His Attention
No-Fail Topics to Talk about with Any Man & 5 Deadly Dating Mistakes that Turn Men Off
Sex: To Wait or Not To Wait, What Sex Means to a Man, & 5 Secrets to Being Great in Bed, and
How to Keep a Good Thing Going: Relationship Secrets of Happy Couples

(Available in online audio and MP3 formats)

Official Make Every Man Want You More Workbook (125 pages), which contains:

Each Audio Lesson in Written Format
Irresistible Action Challenges to help you put this wisdom directly into practice
Quotable Quotes
Recommended Reading

(Available in Adobe Acrobat PDF format)
Plus some amazing bonuses that you'll find out about further down the page!
So download your copy of Make Every Man Want You More to gain the confidence and knowledge of how to attract men and keep them forever craving more.
You'll be astonished at the results. And that's a promise!

YES! I Want To Dramatically Improve
My Success With Men Today with

"Make Every Man Want You MORE!"

I am ready to become irresistible NOW and start creating the life and relationship of my dreams!

I want to gain instant access to the Members Area so I can download the Make Every Man Want You MORE! online audio course!

I completely understand my "100% Total Satisfaction or My Money Back" Guarantee, where I can give this course my best shot and, if it doesn't give the results promised, I can get my money back!

I totally agree that this is the biggest "no brainer" ever offered, and I want to access my Make Every Man Want You MORE Membership right now!
To conclude, please let me access this ground-breaking new system for attracting men, available to me now for the incredibly low one-time investment of only $167. Give me access immediately!
Yes, you get access at any time of the day or night!
To your dating and relationship success!

Amy Waterman
Co-host of Make Every Man Want You More
P.S. Do You Know What It Takes to TRANSFORM Yourself Right Now? If you haven't guessed already, it's a concept called "living in the moment" or "living in the now." Authors and thinkers from Eckhart Tolle to Wayne Dyer have discussed this concept in relation to living an excellent life, but rarely has it been applied to the dating world ... until now!
P.P.S. Plus, with Each Order You'll Also Receive Audio Interviews with The Following Dating & Relationship Greats!
Emily McKay - "Overcoming ANY Dating Obstacle"

Emily McKay, along with her husband Scot, hosts the highly popular "X & Y On The Fly" and "Online Dating Profile Rating" podcast series. She brings a wealth of wisdom, experience, and positive personal energy to the online dating and relationships field. Having been a single mother who bounced back from divorce and met her Mr. Right for a fairytale wedding and lasting love, she now shares her wisdom through personalized coaching sessions and her monthly Power Sessions for Women program that teaches women to "deserve what they want."

In this 45-minute roundtable discussion with Amy Waterman and Marie Forleo, Emily discusses what it takes to overcome ANY dating obstacle, such as:

Dating as a single parent.
Dating tips for over 50s.
How to jump back into the dating pool after divorce.
What to do if you're hearing your biological clock ticking loudly.

---

Ariel & Shya Kane- "How to Create a Magical Relationship"

Since 1988, Ariel & Shya Kanes' seminars, consultations, books and audio programs have inspired individuals, couples and organizations across the globe to stop "working" on themselves and allow magic to happen. The Kanes are the founders of "Instantaneous Transformation," a revolutionary way of thinking that will enable you to experience greater satisfaction, productivity, clarity, and joy in your everyday life and work.

Married for more than 20 years and relationship coaches for nearly two decades, the Kanes recently won the 2007 Nautilus Book Award in the category of Relationships/Men & Women's Issues for their book, How to Create a Magical Relationship. Dr. Maryel McKinley of Awareness Magazine states, "Years of therapy cannot touch what the Kanes can do in minutes...10 stars for this outstanding work."
P.P.P.S. Keep in mind, if Make Every Man Want You More doesn't skyrocket your success with men by as much as you expect, you can advantage of our 100% Total Satisfaction, No Questions Asked Guarantee -- that's how completely convinced I am that this course will work for you!
Get Your Copy of Make Every Man Want You More and
Achieve Unbelievable Success With Men Right NOW!
---
Home | Order | Free Stuff | Affiliates | Contact Us | Members Login